Chairman, BoT
---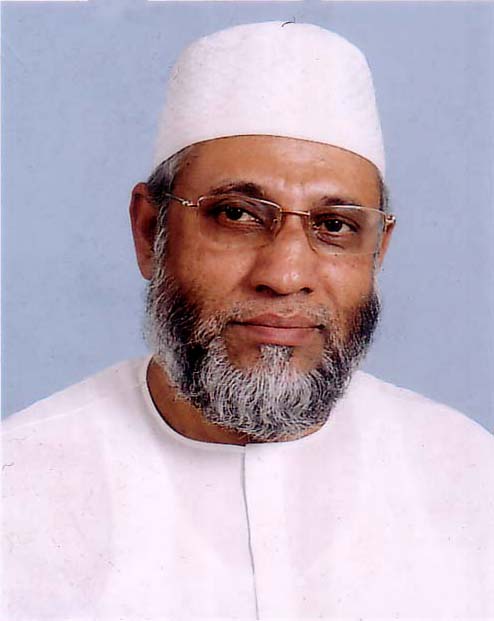 Mohammad Shamsul Islam
Chairman, BoT
Islamic University Chittagong Trust


Message From Chairman, BoT:

The Islamic University Chittagong Trust (IUCT) is a social and intellectual foundation that was established and registered in 1992 with the following prime objectives:
● To establish a private Islamic University to provide the nation and the Ummah in large with a good number of efficient Muslim scholars in order to regain the intellectual, cultural, and civilizational identity of the Ummah and to bring back our glorious past by trying to change our fate through offering quality education in different branches of modern science, apart from the branches of Shariah.
● To rectify the methodology of contemporary Islamic thoughts in order to enable it to resume its contribution to the progress of human civilization and give it meaning and direction in line with the values and objectives of Islam.
Alhamdulillah as per the above objectives, IUCT established International Islamic University Chittagong (IIUC) in 1995 and got the approval of the Government of the Peoples Republic of Bangladesh under the Bangladesh Private University Act 1992 which is now a seat of higher learning in Bangladesh. The non-profit character of IUCT ensures reinvestment of the entire operating surplus for the development of the University. Not a single penny from the IIUC fund is distributed to the members of the Trustee Board or transferred to the personal fund of any individual. And for this reason IUCT has been able by the grace of Almighty Allah (SWT) to develop a Permanent Campus at a place of excellent scenic beauty on an area of 30 acres of land at Kumira, Sitakundu, 22 K.m. away from the City center of Chittagong, with a target for extending this up to an area of 150 acres. Within a span of less than 10 (ten) years after starting Permanent Campus, IUCT has built 05 (five) academic buildings, four hostels one beautiful Library and one Lecture Theatre. However it is a continuous process. Its next priority is to build a unique mosque, an administrative building and residential facilities for the academic and administrative staff members.
Indeed, the development of IUCT so far, could never be achieved unless it gets profound support from its honorable patrons from home and abroad, especially His Excellency Prof. Dr. Abdullah Omar Naseef, the Honorable Chairman of IUCT & Former Deputy Speaker, Majlis-Al-Shura (Saudi Parliament) K.S.A, Prof. Dr. Abdullah Abdul Aziz Al Mosleh, Vice Chairman of IUCT and Secretary General, The Scientific Miracle in the holy Qur'an & Sunnah, Rabita Al-Alam Al-Islami (Muslim World League), K.S.A. H.E. Mamun Abdul Qayum, the Honorable President, Republic Of Maldives, Prof. Dr. Allama Yusuf Al Qardawi, Director, Sunnah & Sirah Research Center of Qatar University, H.E. Dr. Saleh Bin Abdullah Bin Humaid, Speaker, Majlish Al Sura, ( Saudi Parliament) K . S. A., H.E.Yousuf Jasem Al Hajjee, former Minister & Chairman, International Islamic Charitable Organization, Kuwait, H.E. Ambassador Naser Hamdan Al Zaabi, Chairman, The Permanent Council For Islamic Solidarity Fund, (OIC) U.A.E., Hon'ble Dr. Adel Abdullah Al Falah, Secretary, Ministry Of Awqaf & Islamic Affairs, Kuwait and the other philanthropists all over the world. IUCT is grateful to some benevolent organizations and institutions namely Organization of Islamic Conference (OIC), Islamic Development Bank (IDB), The Zayed Bin Sultan Aal Nahyian Charitable & Humanitarian Foundation, Abu Dhabi, U.A.E, Ministry of Awqaf & Islamic Affairs, Kuwait, Ministry of Awqaf & Islamic Affairs, Qatar and International Islamic Charitable Organization, Kuwait, and other organizations & institutions of home & abroad that contributed in the infrastructural development of IIUC Permanent Campus.
The Islamic University Chittagong Trust (IUCT) presents IIUC to the Muslim Ummah with a vision to make it a center for producing dedicated Muslim scholars to face the Western challenges and to realize the reconstruction of Muslim thought and the Islamization of knowledge in every branches of education. IUCT wants to create awareness of Ummah of its worth and potential, of the real causes of its civilization crisis and of the ways and means to overcome the malaise.